6 ideas about what to do in autumn on Lake Garda
Pubblicato in data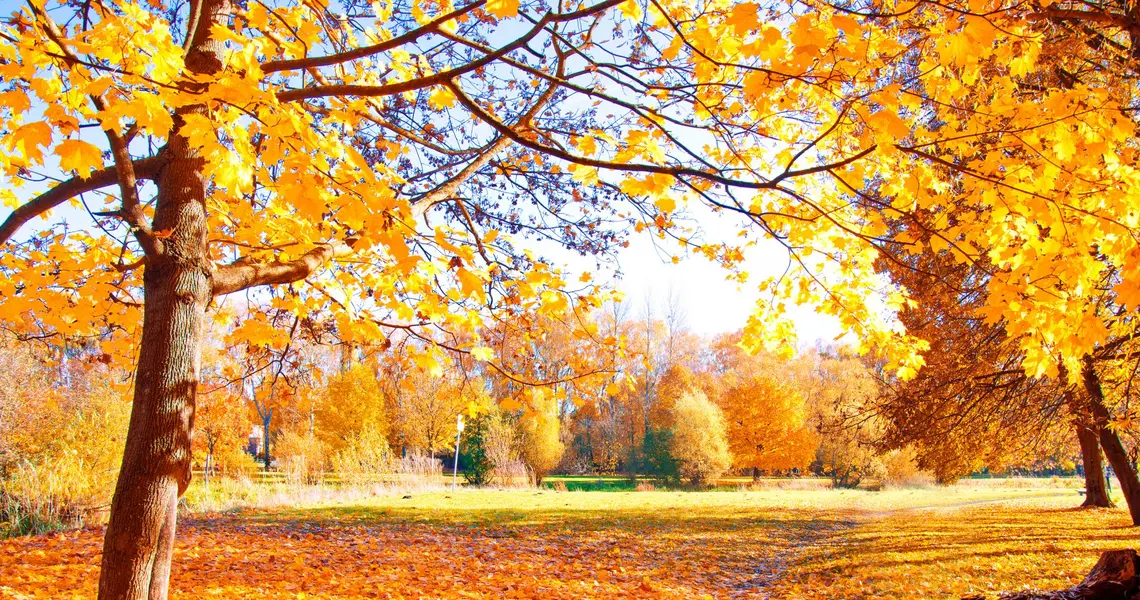 Many people think Lake Garda is a place to be enjoyed in the summer season only... Do you think so too?
In this article we will make you think again.
Autumn around the lake offers wonderful days, clear skies, colours to be admired and food and wine not to be missed.
We have come up with 6 ideas on what to do in autumn on Lake Garda: whether you want to experience days full of sport and movement or prefer to discover the first fruits and the goodness of the area, you'll find what you are looking for!
DISCOVERING FESTIVALS AND EVENTS
We have discussed this in more detail in
this article
, but, to mention just some of the most appreciated festivals, we again suggest "
The Honey Days
" of Lazise, the
Feast of Bardolino
in the namesake town and the
Feast of Chestnuts and the Mountain Chestnut
of San Zeno DOC.
These are just a few of many others. We invite you to discover them all, and to enjoy a taste of local specialities.
Steeping yourself in the life and traditions of a place is always fascinating, and we assure you that here you can also satisfy your palate.
A TASTE OF WINES AND SEASONAL FOOD
The choice is really wide. Suffice it to think that in Spiazzi, a town on Monte Baldo, in October there is a festival to celebrate the typical products of the mountain: mushrooms, truffles, aromatic herbs, chestnuts, but also wines, jams, honey and all that Monte Baldo has to offer.
But of course, these specialities are also available in other nearby places as well!
In the villages scattered along the shores of the lake, you'll also be able to enjoy these renowned products of the land.
As far as wine is concerned, we have already mentioned the famous Bardolino, but we suggest you pay a visit to some local wineries, where you can taste many different varieties, perhaps accompanied by a nice cheese platter!
Lake Garda, however, in addition to boasting a whole range of exceptional local produce, also has a host of dream landscapes in store.

The thing we love most about autumn? Its colours!
The trees around the lake are tinged with yellow, red, orange... those warm and enveloping tones of the earth.
In autumn, the landscape is quiet, the summer crowds are now fewer and the contact with nature brings with it peace and serenity.
Some places in particular have an incredible charm in this season, such as the Parco Giardino Sigurtà for those seeking magnificent photographic opportunities, the Vittoriale degli Italiani with its garden to explore or the Heller Garden.
To these we should also like to add the Molina Falls, an excursion to be enjoyed at any time of the year!
But if you're looking for a more "active" stay... the next two are the perfect ideas for you!
TREKKING AND MOUNTAIN BIKING
Those who practice these sports know that the best season to discover new places on foot or on the saddle of a bike is autumn: the scorching heat is now far away and the mild temperatures are ideal for spending days in the open air!
In short, the best way to enjoy nature trails around the lake.
Cycling through vineyards, Strada del Ponale,
Strada della Forra
, trails on Monte Baldo, morainic hills... There are so many itineraries by bike or on foot!
In
this other article
, if Malcesine is your destination…..or if you want to try paragliding, you'll find lots of useful tips.
And if these sports are not for you, might we suggest a perfect one on Lake Garda.
This sport, halfway between surfing and canoeing, tones up the muscles and relaxes the mind. During this period, the calm waters of the lake are perfect for a bit of SUP.
Along the shores of the lake you'll find numerous centres able to provide you with the right equipment: all you need is a stretch of water and a strong desire to enjoy the beauty of the surroundings.
And after all this movement, here's a more relaxing tip.
When temperatures start to drop, spas are the perfect place to regenerate: a dip in the thermal spring waters is just what you need.
The lake offers several such facilities:
Terme di Sirmione
(if you are interested in an "escape" to this beautiful village, you can find more details
here
),
Villa dei Cedri
in Lazise,
Aquardens Terme Verona
and
Garda Thermae
in Arco.
In short, Lake Garda is teeming with life even in autumn and continues to offer a whole range of experiences to be enjoyed... Have you already chosen yours?
We hope as always that you'll find this article useful, and if you liked it, please share it!